Article marketing- one of the best ways to start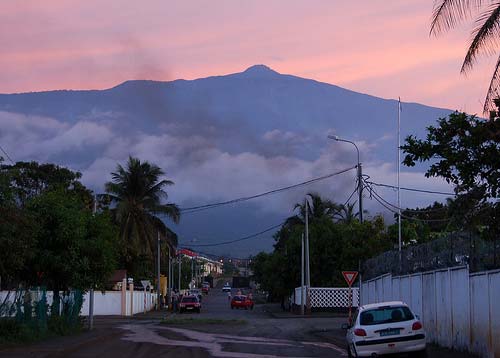 Article marketing is by far one of the best ways for you to start getting some initial traffic to your website. Whether you have a brand new website or you have an aged site that needs another boost, doing article marketing can help you get what you want. More Targeted Visitors !
But just like every other concept, technique and secret that is part of running an online business, article marketing is not something that you just do or at least not in an effective way from day 1.
The thing is that there are a fair amount of people that have learned how to do article marketing the right way and who benefit from it in terms of not just targeted traffic but more importantly in terms of an increase in income from their online businesses.
Unfortunately most people are doing article marketing the WRONG way!
I know that there are many ways to do article marketing and talking about a right and a wrong way might be a little misleading and the right term would probably be that they are not getting the full effec t from the time and effort they put into their article writing venture.
The 3 Article Marketing Mistakes
Since I love article marketing as a tool to generate traffic to my websites as well as a way to get incoming links and improving search engine rankings, I have also spent a lot of time learning how to do article marketing effectively.
But it wasnt always like that and just like you might be doing right now, I have also made a lot of mistakes along the way but I am glad to say that I have learned from my mistakes.
Mistake #1
The first mistake that I see people making is to not create a plan and follow through. Writing a single article and submitting it to one or two article directories will not produce any noteworthy results.
For article marketing to work you will need to do it massively and consistently over at period of at least 30 days (and to be on the safe side I would suggest doing it for 60 days).
Each day you should write one or two articles about a problem that people in your niche are having and how they can possibly solve it. I know that it might be hard at first to come up with +60 problems that people in your niche have and that is why you need to brainstorm and plan these 30-60 days.
So to avoid making mistake number one you must be massive and consistent writing helpful niche specific articles.
Mistake #2
But even if you don't fall into the trap of not doing enough you can still make mistakes that will keep you from being a successful article marketer.
Because even if you do write +60 articles you will still need to write about something that people are actually searching for and that is why you need to do keyword research.
Article directories such as EzineArticles and ArticleDashboard will help your articles rank fairly quickly and especially if you are targeting some of the not so competitive keyword terms.
If you do this right you will be able to find your articles ranking in page 1 in Google the very same day that it is approved by the editorial teams. This means that you can start to see traffic coming in within a few days.
Unfortunately many people fail because they didn't do their keyword research and in return they find themselves having wasted a lot of time writing articles that nobody will ever find and read.
To avoid making mistake number two you must do proper keyword research and find the keyword terms that will bring you traffic and has very little competition.
It's out of the blue, I realize, but I would like some advice. I like the style of this web site a lot:http://www.exposestudios.com. I'm considering changing the design of my site to something similar. Opinions? Tell me if you agree in the comments below. Anyway, back to your content.
Mistake #3
Now that you know how to avoid making mistake number 1 and 2, you will notice that your articles are being read by visitors finding it via the search engines. This is great but if they never go from reading your articles to visiting your site you're still not getting the maximum effect from your efforts.
Want you want is for people to come to your website (blog/sales letter/squeeze page) and take the action you want them to take. But to get there they will have to click the link in your author resource box. (You did put your link in the box right??)
To get people to click your link you will need to not only learn how to write your articles in a way that will lead them to your resource box, but also to write your resource box in a way that will make them want to click the link and visit your site to learn more.
This might sound obvious but I can personally attest to this not being as easy as it might sound.
One way to learn how to do this quickly is to see what other expert authors are doing. Find authors that have written hundreds (if not thousands) of articles and learn from what they are doing.
And finally you will need to test. Aim for a minimum of 15% click through rate on your articles. This means that if you have 100 people reading your article at least 15 of them should click the link and come to your site.
When you become an expert at this you'll be able to get 40% click through or more on your articles.
Conclusion
These three mistakes are not ALL the mistakes that are made but if you learn how not to make all three of them and you take consistent massive action, do proper keyword research and learn from other expert authors you WILL see targeted traffic coming to your website very quickly.
I just about forgot. I promised the folks over at Good ol boys moving that I'd let them have a mention in my next post. These people treated me great and were professional all the way. I was able to get Lee on the telephone or online every time I wanted help. It was a fantastic experience. If you need a very good moving company in Cambridge give them a peek. You will not do better in Ontario. Alright, I'm out for now. Come back soon!
Sources
http://medicalfootsolutions.com - Happy I discovered these guys.
http://www.allproroofing.ca - A great website.

Posted in Business Service Post Date 09/11/2015

---