One of the myths that you see so often in the entrepreneurship and...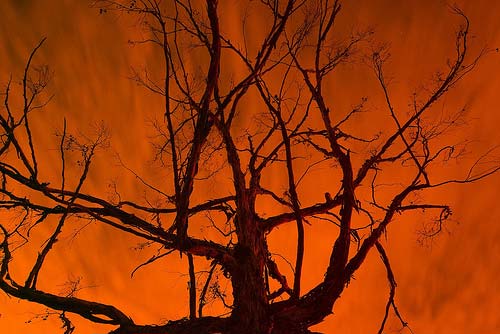 One of the myths that you see so often in the entrepreneurship and business space is that you need help and aggressive funding to really succeed. While most Silicon Valley startups receive tons of angel and VC investment, their failure rates are still quite high.
If these funded super successful startups with aggressive growth and the backing of millions and strong networks cannot succeed, how can a bootstrapped entrepreneur hope to compete? Easy. You are fighting a completely different beast. Rather than going to battle with a massive army of highly equipped warriors trained for battle to face dastardly dragon for the ultimate supremacy, bootstrapped startups grab thespoon and go out to try and kill and cook the goose.
Traditionally bootstrapped businesses take on slightly smaller problems or issues and work to truly build strong business value and foundation, rather than merely acquiring myriads of users. Some bootstrapped businesses however grow over time and build such an amazing product, service or experience that the company's strategy of steady and sustainable profit driven growth builds the company to a truly prolific and powerful position. Here are some of the greatest examples in today's world of absurdly successful unfunded companies and their stories of greatness. Each one has very valuable experiences and strategies you can employ today in your own startup to work and boost your odds of success and trajectory of the business, be it software or physical products.
Badass Bootstrappers
1) MailChimp
For those of you who do not know, MailChimp is the highly popular email marketing provider used by a great deal of businesses today to manage customer mailing campaigns. Formed in 2001 when it was still called ChimpMail, MailChimp was a completely subscription based service with no free trials or support. Instead of taking the typical startup approach of building a free product with a limited feature set and trying to upsell their audience to a paid approach, their founders opted to create a really robust marketing platform right in the middle of the dotcom collapse.
During the more than 13 years since launch MailChimp has continued to innovate and play around with their pricing schemes. This allowed the company to have really prolific growth before launching their freemium version in 2009 when they had only 85,o00 users. Since then the company has truly skyrocketed. In the year following the launch of the freemium version MailChimp added 30,000 new users every month with about 4,000 of those being paid. The profit of the business increased by over 650% as the marketing cost to acquire a new user decreased and since 2010 MailChimp has furthered upon these successes to build a truly spectacular company with an estimated quarter of a billion dollars in annual revenue this year.
LESSON: Build the paid product first.
2) Burt's Bees
If you we're questioning the ability of a physical products business to absolutely explode while building a company without investment you can think again. This titan in personal beauty products and skin care was founded by Roxanne in 1984 when she decided to get into business with a local beekeeper named Burt Shavitzwho was selling honey on the way home from her job waiting tables. Thewould form a business and personal bond and begin to produce products from beeswax.
The industrious Roxanne, looking to better the lives of her kids realized she could help Burt package and promote his honey products to sell to tourists and other honey lovers. She started going to farmer's markets and fairs selling beeswax candles and interacted with the potential customers. This however wasn't selling well and eventually they realized that beeswax lip balm we're selling much better than the other lines. As Burt's Bees grew and became more the brand we are accustomed to seeing today, the sales reached over three million dollars in 1993. This was both a blessing and a curse. The company moved to North Carolina where worker wages we're roughly double the price and Quimby soon realized the handmade lines would have to go because the cost of production had doubled and margins we're severely cut.
In addition to these ruthless, economics minded decisions that fueled the business, the company always remain driven. When the major retailer Target came calling and asked Burt's to change the packaging on the lip balm boxes to accommodate them, Quimby said he'll no. That would increase our production cost and waste. Roxanne and Burt's Bees is truly a legend in the retail space, their success as a bootstrapped business is motivational to all and when she exited the company in 2012 she sold 80% of her stock for a reported $175 million.
LESSON: Play the margins and never compromise.
3) 37 Signals
Also known as Basecamp, 37Signals is a supremely success cash strapped startup business which was founded in 1999. The company which was initially formed as a web dev and design firm. In the early years up until around 2005 37Signals was primarily a consulting agency employed by the likes of Panera Bread and Meetup.com to create and improve their website's design and presence. During this time however as many consultants do, the founders dreamed of launching their own products and escaping the work for pay scheme of freelancing. As they great several products and applications would be launched.
It wasn't until 2005 that the flagship product of the company, Basecamp would enter the world. This new program is a powerful business tool for large and small businesses looking to get an amazing project management app. After years of working to improve the product and the user experience Basecamp has grown to take over the business landscape and become the brand and product behind 37Signals.
Part of the success 37Signals has experienced can certainly be attributed to their innovative business and leadership style. The company truly care about their customers and their employees and do everything in their power to delight both demographics. They just give a damn about putting out an awesome product and brand experience.From paid, all-inclusive vacations to four day a week summers to one month sabbaticals every three years with the company, they are pretty freaking awesome
LESSON: Build reputation in consulting and then release a product. Have an awesome company culture and be a business people love.
4) GitHub
If you want to see the changes in the internet and entrepreneurship culture, one has look no further than the wildly successful startup GitHub. Launched as a weekend project in 2008, GitHub is the name in coding and programming repositories. For those unfamiliar with coding, a repository is like a scrapbook where you keep collections of photographs and memories from the past. GitHub works primarily on an open source model where developers can upload and collaborate with other programmers used shared repositories.This is truly the perfect creation for developers and functions as a social network, portfolio space and co-working platform.
As the free side project began to really grow and programmers started to really adopt the platform the founders began to receive requests for private repositories, or safe places to store their code where others couldn't view or steal them. The founders promptly quit their days jobs to focus on building GitHub into a fully fledged self-supported business. As they bootstrapped they we're forced to really cut back on their expenditures until the business could fully support them.
Side tracking just for a second, what do you think concerning this web-site? http://sharklawns.ca My neice asked me to research a lawn care service and I just uncovered this business today. Let's return to the current subject though.
Taking the unconventional route, GitHub worked without set working hours or locations but emphasizes getting the job done on time to really push the envelope. Rather than making a perfect product however the founders realized releasing product as is and taking customer feedback was the best way to grow the business. And recently with GitHub finally choosing to take $100 million dollars in funding at a valuation of three-quarters of a billion dollars, they must be doing something right.
LESSON: Starting out open-source and free can work for some business models. Adapt to customer needs.
5) TechCrunch
If you do anything in the internet and startup world then you surely have heard of TechCrunch. What you may not realize is the true stor
Sources
http://earthwisehauling.com - I call these folks constantly.
https://www.pestcontrolshop.ca - Very good business resource.
https://glasswing.ca - I call these folks constantly.

Posted in Business Service Post Date 09/21/2015

---